German Rottweiler Puppies Available - Von Muntz Rottweilers
The combinations of our German rottweilers are carefully selected and all the dogs have been tested for their health and behavior. Our vision for these rottweiler breedings are to be alert, stable, healthy and loving dogs.  Contact us today to purchase the perfect addition to your family.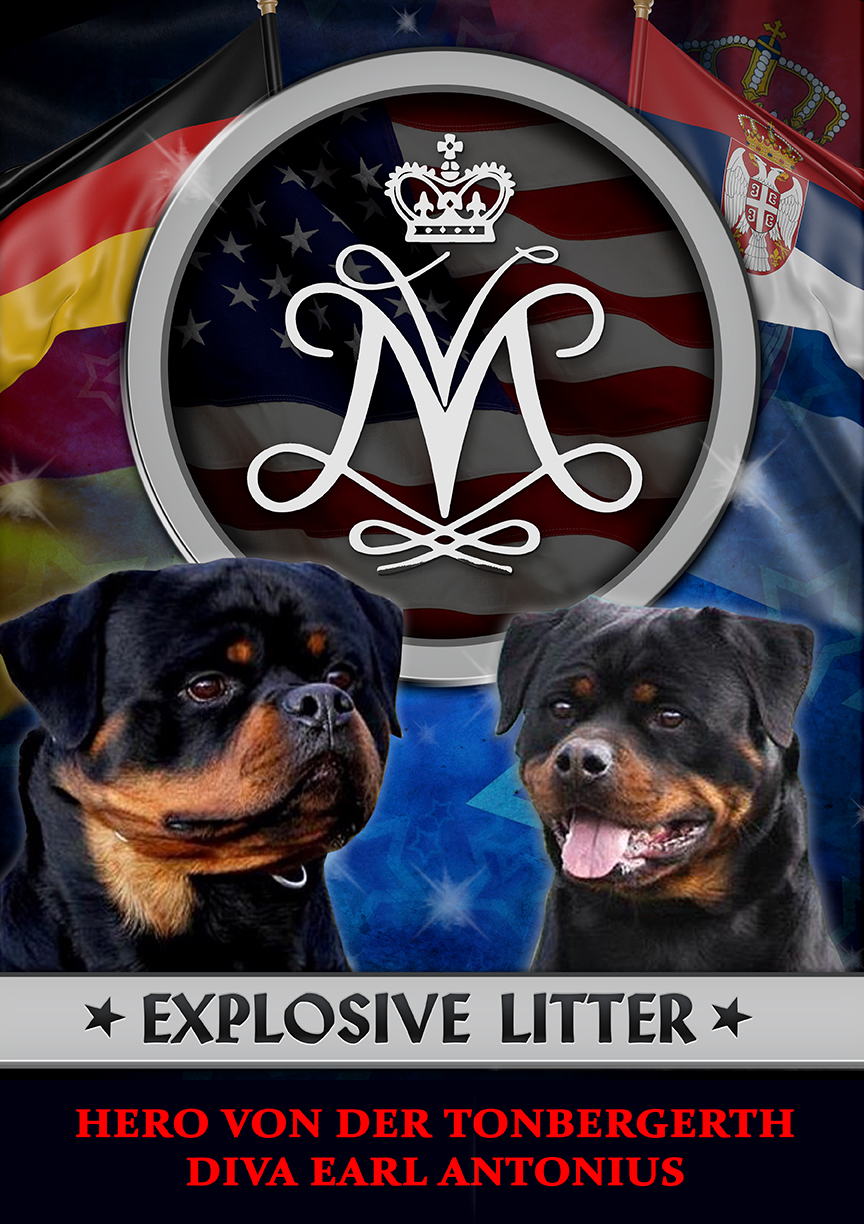 Hero Von Der Tonbergerth and Diva Earl Antonius rottweiler puppies available now.